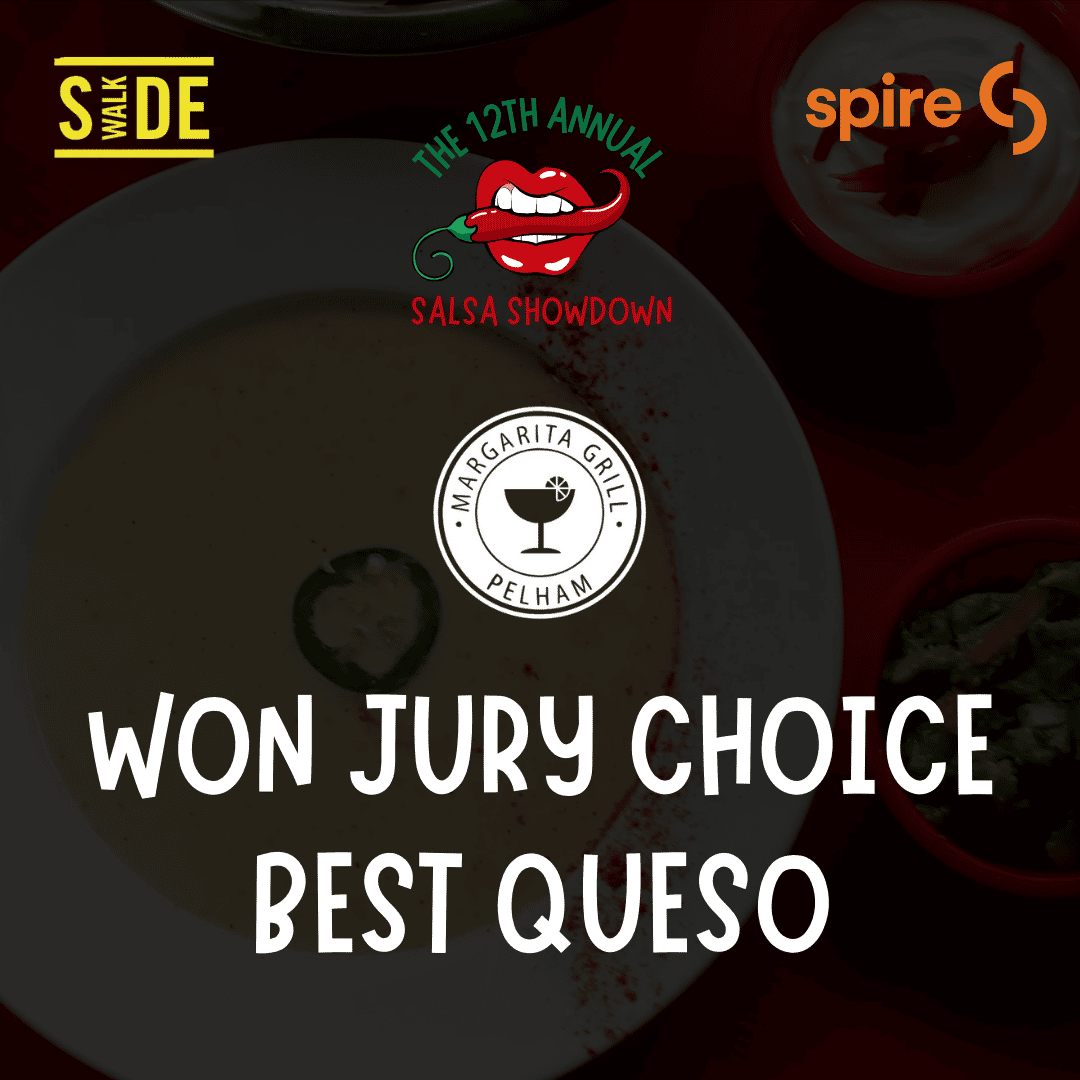 Margarita Grill Triumphs at the 12th Annual Salsa Showdown! 🌶️🏆
Margarita Grill Triumphs at the 12th Annual Salsa Showdown! 🌶️🏆
We are thrilled to announce that Margarita Grill has emerged as the champion of the 12th Annual Salsa Showdown, sponsored by Spire! With fierce competition and flavors that set taste buds ablaze, we are honored to have claimed the titles of Jury Best Choice Heat and Jury Best Choice Queso.
The Salsa Showdown brought together the finest culinary talents in the community, each vying for the coveted title. Our team at Margarita Grill poured their hearts and souls into creating salsa masterpieces that captivated the judges and left a lasting impression.
Our award-winning heat-packed salsa was a perfect harmony of fresh ingredients and bold spices, delivering a burst of flavor with every bite. And let's not forget our crowd-favorite queso, a velvety blend of melted cheese and secret spices that kept everyone coming back for more.
We extend our deepest gratitude to the community for the overwhelming support and for cheering us on throughout this exciting journey. It is your unwavering encouragement that has fueled our passion and drive to create exceptional culinary experiences.
To our dedicated team at Margarita Grill, your hard work and commitment to excellence have paid off. This victory is a testament to your skill, creativity, and relentless pursuit of culinary perfection.
We invite you all to join us in celebrating this momentous achievement. Visit Margarita Grill, where we continue to serve up delicious Tex-Mex cuisine and, of course, our award-winning salsas. Let us share our passion for flavor and hospitality with you, one bite at a time.
Thank you once again to the community for your support, and we look forward to welcoming you to Margarita Grill for an unforgettable dining experience!